The Ethical Christmas Fair
8 December 2012 - 16 December 2012

Castle Street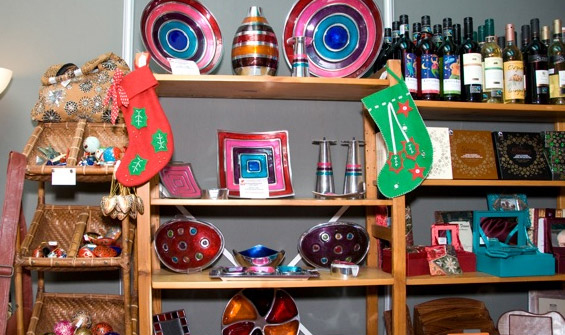 10am – 6pm every day
Enjoy a Christmas that won't cost the earth. With everything from eco-gadgets to Fairtrade chocolate, fashion, jewellery, accessories, cushions, toys, hats and gloves and much more…. this event is guaranteed to make your Christmas a winning one. Ethical and sustainable gifts, decorations and jewellery sit side by side with food and drink including curries, honey and plenty of sampling under one warm and decorated welcoming environment
The Ethical Christmas Fair in it's 6th year is the UK's most popular ethical Christmas Fair with over 35,000 shoppers coming through in 2011 despite the poor weather and tram works etc., people from across Scotland came to shop at this unique International event.
In these economic times, small ethical businesses seeking to engage with consumers can be found on Castle Street from Sat 8th – Sunday 16th December, with exhibitors coming as far Bali, Zambia and Kenya as well across Scotland, such as The One World Shop (Crafts Africa & India), Created Gifts (Crafts and home wares Africa), ACTSA (Crafts South Africa), Just Trading Scotland (Chutneys and glassware Swaziland and Malawi) Earth Squared (Handbags made by women's co-operatives in Vietnam) and much more……..
This event provides mainstream shoppers with a Christmas that benefits not only their friends and families but also people who make the products across the world in the poorest countries.
Hot food and yummy mulled cider available at both events.
+ Add to my planner