St Andrew's Day Celebrations
30 November 2012

Edinburgh Castle Esplanade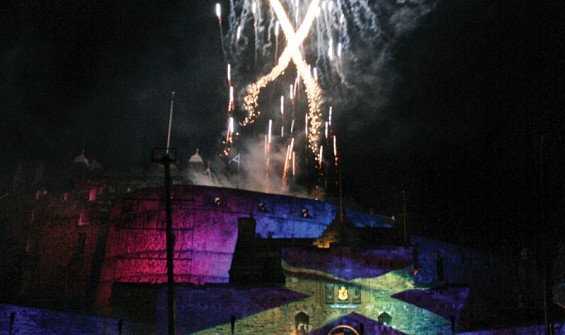 Events will be on Edinburgh Castle Esplanade and are FREE for all!
---
Celebrations at the Castle
Following on from last year's incredibly popular St Andrew's Day event at the Castle, Scotland's Winter Festivals return to the Castle esplanade with a truly spectacular celebration on Scotland's National Day. This never seen before show is a new commission by Emergency Exit Arts created especially to celebrate St Andrew's Day. It will thrill and excite the whole family! Join us for the exciting build-up to an evening of fantastic entertainment.
---
Lantern Making
11am – 4pm
Lantern Making activities in the Palace Vaults. Come and make your own lantern which you can bring along to join us that evening! All materials to decorate the Christmas lanterns will be provided free of charge. Help will be on hand to help you create that special momento.
Activity is suitable for all ages (children must be accompanied by an adult, parent or carer).
---
Night Time Spectacular
7pm – 8pm
Come one and all to the St Andrew's Day celebrations. An exuberant and youthful flavour is brought to this traditional celebration with an amazing night time Scottish carnival of contemporary dance, a fantastic light show and a unique twist on the sound of pipes and drums. The show will be woven around the myths and stories of how St. Andrew became Patron Saint of Scotland and how the Saltire became the national flag, along with a celebration of Scotland's great thinkers, inventors, artists and sporting heroes. The story will be told through a high energy, imaginative mix of dance, music, projections, illumination and fireworks, transforming one of Scotland's most iconic buildings, Edinburgh Castle, into an even more magical place.
+ Add to my planner